A Familiar Scenario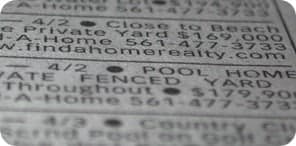 Let's say I owned a commercial website like, say, The New York Times online. I have editorial content and ads that run throughout the site. There are ads all over the place where you consume content but also there are entire sections with nothing but ads. Let's call that the classified section. Now, unlike something such as Craig's List where it's free to place the ad and free to sell your wares, I require you to buy these ads upfront. I get paid whether or not you get a single phone call or email. I get paid whether you get ANY response whatsoever. I simply provide the eyeballs because I am a destination site and people know to come here to get a great user experience and great content. This all sounds pretty normal and you are all pretty familiar with this concept, right? I am sure that most people reading this have used this type of advertising in the past – and maybe at present. There's nothing wrong with it and it has shown results for some time.
Here's the thing: sites like The Times are in trouble and have been for a while. They can't price out online ad space competitively enough to cut it in this market. Perhaps this is not the case with your local paper or classifieds sites/blogs but that may only be because you (or they) haven't really been able to measure proper ROI on your advertising dollars. This is a hard thing to do and this is not a pot shot at either of you. However,there are plenty of people that place ads like this to sell a house, apartment, car, bike, or whatever, that never get any response. The ad runs its course and your money is spent with a ZERO ROI.
Another Scenario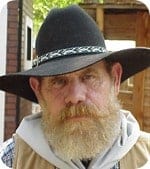 Like I mentioned, Craig's List is free of charge. So, other than your time, the investment is zero. Odds are better to have a positive ROI right? Perhaps, perhaps not. The thing with Craig's List is that it's pretty much the wild west. Anyone can use this service and are left to their moral compasses in terms of the claims and content of their ads. It's pretty easy to set up a bogus ad to simply generate leads, create a bait and switch environment, or just downright swindle people out of their hard earned cash. People can report a spammy, scammy, or fishy ad but they don't put a tremendous amount of effort into policing the system. It's really a buyer beware kind of atmosphere. Doesn't sound like a very professional environment – especially if you are looking to market a big tag item, huh? Well, it's not. Oh, and the look and feel are also god ugly.
In a Perfect World
Well, the best way to do this is to create your own website so you can control everything and the traffic is yours. Then again, that takes development resources to build and maintain. It also will take online marketing expertise that is separate from the code jockey you have building the actual site. They will have to be well versed in user experience, design, web analytics, and content strategy. Oh, and they will have to be specialized in the vertical you are trying to sell to. This wouldn't be free and if you want to do it right, you're looking at six-figures+ to get this up and running. Then you will only have to pay for maintenance and modifications to the site to tweak things and update your marketing efforts. You can go cheap on the staff for probably under six-figures – a year.
What to do, what to do….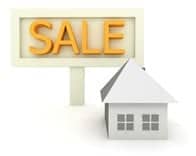 So you want a good, clean look and feel with a solid user experience that is safe for buyers and sellers and will be free for you to use for selling all of your stuff. Well, I don't know any place that is good for all of your stuff so let's just focus on one type of item for sale and maybe consider others once we have solved this riddle. For the sake of time, let's use the biggest ticket item we can think of since solving that riddle will make the solution easily applicable to other smaller and cheaper things.  The biggest ticket item I can think of that most people will have the opportunity to buy or sell is real estate. So let's use that shall we?
ad·ver·tise·ment – Noun: A notice or announcement in a public medium promoting a product, service, or event or publicizing a job vacancy.
For the sake of clarity, let's not talk about ads to sell a home as 'ads'. In the industry they are referred to as 'listings'.  Make no mistake though; for consumer purposes, they are ads. They consist of:
A picture (hopefully at least one) that catches your eye and makes you like the way it looks.
Details on the "product description" in the form of beds, baths, square footage, along with whatever the seller feels is relevant information that will help them to sell it. I've never seen 'leaky roof' or 'creaky floors' in a property description.
A way for you to contact someone to find out more information and how you can buy this product.
By this point, you have probably figured out that I am leading you somewhere and in a bit of a sarcastic fashion. Realistically, there are not a lot of places you can go to get this solution. The irony is, that you can get them all for free. Sites like Realtor.com, Yahoo! Real Estate, Zillow, and Trulia are free, at least at their basic levels. In fact, at the time of this post, the combined traffic of any two of the above mentioned sites is greater than the remaining top ten sites combined. Realtor.com actually gets your listings directly from the MLS which you are a member of and you don't have to do ANYTHING to take advantage of it. With others, you have to at least go up and claim your listing, at most add it to their systems yourself. They are also free to use though. Depending on your preference, each has their strengths but they are all better than most other real estate sites and are certainly better than anything you could dream of developing on your own. We're in agreement, right?
You Don't Have to Buy
ANYTHING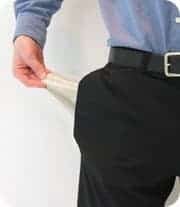 The big complaint I have heard about these sites is that they always seem to have their hands in the agents' pockets. I still don't get this. We've already established that these are ads, right? The purpose of the ad is to get exposure for the property in an effort to sell it, right? And these sites get monster traffic, right? So what's the problem?
Each of these sites took considerable resources to build and maintain. They don't charge you to have your listings in there. So how do they make money? Well, they offer people the ability to purchase additional, preferred ad space/placement – the only way they can monetize. Yes, agents listing homes in your area will have the ability to upgrade their listings to make sure they come up higher in the search results than yours. This is their prerogative, not the site's fault. They are increasing their marketing spend and if they get better results from it, why shouldn't they?
Dual Agency Isn't Cool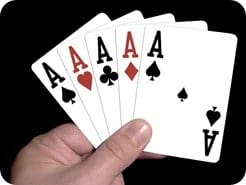 Another complaint I hear is that other agents having the ability to purchase preferred placement of their contact info on these listing pages. Again, they are spending more money to capture leads. You can get leads in a bunch of places. And they choose to get their leads from these sites. Why are these sites off limits?
The only reason a listing agent should be upset about someone paying a premium to get leads off of their listings pages is if the listing agent is hoping to get both sides of the transaction or act as a 'duel agent'. Oh, and get them for free. I personally think that the whole notion of dual agency is lazy, greedy, and unethical. If you want to read up on the concept a bit you can check it out here. If you are the listing agent, you are guaranteed one side if the home sells while it's listed with you. If someone else brings a buyer then why would you care where they got that lead? Again, the exposure cost you nothing. All that's effectively happened is that they buyer's agent has shrunk their overall compensation by the amount of the spend on the site your listing sits on. And if the buyer agent got a lead from that site, they paid for a lead that has already gotten exposure to your listing. Both buyer and seller have representation. It's win-win.
Who You Are Really Pissed Off At
The fact of the matter is, these sites are not the bad guys. They built an environment where consumers come to where they can learn, interact and shop. And they are doing it well. There is nothing wrong here. You are not really upset that these guys are selling leads. That's what they set out to do. Should they be providing these sites as a public service? Of course not. You are not upset with these folks that are buying the leads off your listing pages. You probably do it too, on that site or somewhere else in some way shape or form. Who you are really pissed off at is yourself. You're mad because these sites have created a more open and free market for your competition to better compete with you in your market. You're mad because you either don't get the technology, don't want to spend the money, or don't want anyone competing in your space. None of these reasons are valid in my opinion because you reap the same benefits in the other direction.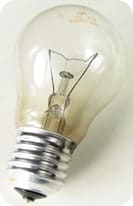 It's time to stop blaming these sites for creating an environment that makes you uncomfortable. This is your problem, not theirs. It's time to consider the fact that perhaps they are able to fill a void in the industry that the agents and brokers previously haven't been able to – or these sites would have never come to be. Necessity is, after all, the mother of invention. It's time to understand that nobody is making you do anything you don't want to do. Pull your listings, advertise your properties on your own site and generate your own traffic. Or better yet, put your listings in the local paper and not the evil evil Zillow/Trulia/Realtor.com. It's time for you to focus on the business of real estate and make changes to the things you control – not someone else's business. It's time to recognize that these sites are giving you exactly what you want – a free, good looking place to put your ads for free with no obligation on your part that gets ridiculous amounts of exposure for the product that you are marketing. For free. Yes, free with an option to upgrade.
-PH