I've gotta get this off my chest
I have contended for years that real estate is not a consumer-focused industry. It's ironic since it's all about people. No matter what anyone says, it's still an industry driven by nothing more than sales.  If it weren't then I can't help feel that the industry overall would garner more respect from the public.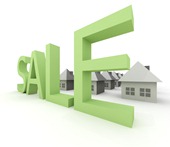 I've had this debate with many of my fellow Lucky Strikers. Unfortunately for me, almost all of them are agents or brokers so the conversation is, for the most part, one-sided. This is because the reason they are Lucky Strikers is because they are exceptional at what they do. It's easy for someone like this to fall into the trap of thinking everyone else does things the way they should be done. I applaud their work ethic and passion for excellence. More supportive I could not be.
But the fact of the matter is that the fundamental way the real estate business works is that it's all about the transaction. Very few real estate professionals enjoy any compensation unless somebody sells or buys something. Now, you could argue that about many businesses however real estate agents are a variable cost since they are, with very few exceptions, independent contractors so they don't really work for anyone but themselves. Don't sell = don't eat. There is no draw and there is no sympathy.
Now, you could also argue that there are others like this. For example, let's take lawyers. Many are independent and not employed by a firm. There are two major differences though. First, they always have the option to go take a staff job with a firm; and second (and more importantly), they are LEGALLY BOUND to represent their clients for fear of being disbarred and prosecuted. Good luck paying off those student loans from Yale with no means of generating income. The system isn't perfect but it it works – for the most part.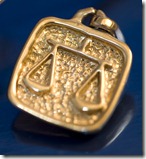 To keep with this example, lawyers have no vested interest in your decisions to pursue a specific path of action. They will be paid regardless of what you do, win or lose. For this reason, it's apparent that they are indifferent to the outcome of whatever business they do with their clients. There will always be lawyers with egos that 'just want to win' but, that's true with any profession.
I'm not here to bash the certification process of agents nor the way they are governed. These are the rules put in place and they are playing by said rules. Quite frankly, it's not my job nor to I believe I myself can inflict any change on either of those two things. The problem is, this framework is fundamentally flawed.
A quick summary of how a real estate transaction works
It can be a bit different from place to place, but here is the gist:
Before a home is sold, it's listed exclusively with a listing agent for a predetermined commission, based on a percentage of the sale price of the home, paid to the listing agent. The agent cannot legally be paid by the home owner however so the check is made out to listing agent's broker. The broker and agent have a relationship to split the commissions of that agent's sales prior to the agent transferring their license to that broker.
The buyer's agent has a similar agreement with their broker and the buyer's agent is paid by the buyer's agent's broker.
Now, if the listing agent is indirectly paid by the seller and the buyer's agent is indirectly paid by the seller then they are both motivated to sell the property for the owner to be compensated. No sale, no commission. If this buyer doesn't buy the house then another will. It happens. But, if the seller refuses the offer then that's a bigger issue in a market like this (a buyer's market). The focus is selling THAT house. The scenario is tailored more to get the property sold before the listing agreement expires. Marketing expenses and effort have been sunk into this initiative. They must be recouped.
You can argue the same point the other way in that buyer's agents work hard to find the right house that will make the buyer part with their cash. The thing is, many agents will drop a buyer if they haven't made an offer by the 15th or so home. Their time is valuable but their expense is mostly gas and cost of lead procurement.
At the end of the day, both agents are sales people. If they don't sell they don't get paid. The person with the money is the buyer – and the object of their efforts.  They both have to make the deal work.  However, the buyer has more power to be less flexible in this market. In a seller's market, it is really 'take it or leave it'.
The irony is that, in reality, it's the BUYER who is paying everyone – owner included. The commission is inherently built into the price of the home. And yet the agents are both so focused on getting an offer that the seller won't reject….but I digress.
How do you fix this?
There are a few things that really need to change but I think they need to be on a legislative level. The person who represents you must be paid by you. This is the case with M&A, private sales, and just about any other negotiation process. Why is this any different?

Licensing requirements must be more comprehensive. Much like how the common stockbrokers over-saturated a rich market with under-qualified individuals, creating an environment conducive to the Dateks and e-Trades of the market, so is this current market creating a way for better technology and process to make run-of-the-mill agents obsolete.
The talented stock brokers became financial advisors and now sell their services based on their talent and abilities, not a license. They are not a necessary evil.  Strangely enough, the CFA is significantly more difficult to obtain than a Series 7. Oh, yeah, and they don't care what you buy or if you buy anything. The future of real estate is similar.
The cream must be allowed to rise to the top and the under-qualified must not be allowed to hide behind a license, designation or Code of Ethics.   Those that really understand this business will continue to be successful regardless of the changes made to the rules.
Great NCAA basketball players didn't stop dominating when they moved the three point line and ace pitcher didn't stop being stars when they lowered the height of the mound. They had nothing to fear. Neither do the elite of the real estate industry. If anything, requiring better qualifications will only help the good agents since they will get more deals done faster. Any agent that has had a deal fall through or drag on due to an unethical or incompetent agent knows this all too well.
The change can begin with a few associations or brokers but the impact will be minimal and the movement will probably fail unless it is adopted on a national level.  The net result: better service to the consumer and the jobs of good brokers and agents will be made significantly easier. Time is money. Everybody stands to win – except organizations that depend on large membership numbers (dues) to thrive.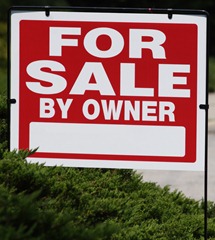 Basing commission on a percentage of the sale must stop. A $400,000 home is no more difficult to sell than a $500,000 home so why does it cost 25% more? This makes no sense to anyone but real estate agents. I've yet to hear a valid reason why this needs to be this way. In the northeast it will cost you about $30,000 to sell. That's the price of a new car.
There is another solution – complete disintermediation. There are plenty of self-directed investors. They may not be the best investors but that really isn't the issue here now is it? Stockbrokers are still, for the most part, out of business; right or wrong. If technology advances to the levels that truly and effectively make the real estate agent, and therefore the broker, obsolete this sign will be the norm vs. the exception. –––––––>
If this happens and the membership of NAR is trimmed as some forecast to 500K or less, in their weakened state not even the largest trade association in the country will be able to hold back the tide of change. Why not take the preventative measures now to not only fend off this threat but to make this industry more credible and positive?
Agree with me or not, this subject is a hot one and not to be taken lightly or ignored – unless you plan on being out of the business in the short term future……
-PH