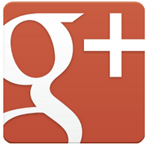 So Google finally released the ability for Google Plus users to create business pages from their Google Plus profile. This is ours BTW. 🙂 No more "your name is not compliant" messages or threats to deactivate your profile for lack of nomenclature compliance. A nice feature is that you can simply switch your profile to that of the page and back again without having to actually navigate to the page – unlike Facebook. It's also easier to manage your pages as you can go directly to that section of Google+ and just focus on that without all of the other distractions that Facebook generally throws at you. So what does it mean?
Pages, Profiles, same thing
Basically, pages are like profile pages with a few differences:
Pages can't add people to circles until the page itself is added first or mentioned
Pages can be made for a variety of different entities whereas profiles are generically for actual people
The default privacy setting for information on a page is public
Pages have the +1 button – which will be interesting to watch. It's sort of like the Facebook "Like" button on the top of their pages but I'm not sure if it will help from an SEO standpoint on Google
Pages can't +1 other pages, nor can they +1 things on the Web – I think this will change though
Pages can't play games – not that you would want your business page to have the high score on Angry Birds. This will only hurt Zynga's Google+ page.
Pages don't have the option to share to 'Extended circles' – again, why would you care? Usually what you are putting out there is for public consumption unless it's for "special fans" as a reward – which you can still do.
Pages don't receive notifications via email, text, or in the Google bar – I don't even know how they would address this but they need to have notifications if these pages are going to be viable for community building
Pages can't hangout on a mobile device – I suspect that pages will have their own type of hangouts. They will be like Webinars from GoTo Meeting or the like. Perhaps this will be a pay service you can purchase from Google. That would be good though to do product demos, training sessions or corporate announcements.
Local pages have special fields that help people find the business' physical location – just like Facebook pages
Will this change anything? Probably not.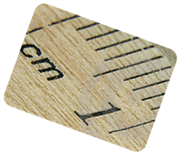 Currently, Facebook pages are floundering in the worst way. Yes, there are many that have tens of thousands (sometimes tens of millions)of fans but the actual engagement is negligible, percentage-wise. Rock stars will have someone post something out on their page (or do it themselves but rarely) and a few thousand fans will like the post and a few hundred will comment but for the most part the person who posted it will not generally jump in and engage – nor can they really manage the process so I don't blame them. Other pages like products or businesses have thousands of fans and the page is updated daily – but rarely will you see a comment on them. Why? Everyone wants to talk to a rock star but a rock start doesn't want to deal with essentially a flurry or more messages in a minute than they get in a week through any other medium. Conversely, businesses want nothing more than to talk to people and stimulate leads and conversation about their brand but people don't want to talk to a business unless they have a problem. If they take it to the business page, the community builder's job is to get them off that page and on the phone so to minimize any negative sentiment toward the brand (damage control).
With that said, these new pages potentially can have much greater functionality than those of Facebook pages since you need to be a Facebook Developer to really get anything good out of them. I suspect Google will take a much more simple approach to this and really allow businesses to serve up their pictures, video and blogs right up into these pages and they could serve as simple corporate sites – particularly for mom and pop shops that really don't need a website. It will also tie in nicely with Goggle Places and Latitude to drive traffic. Seriously, does your local diner really need a web page when they can't even figure out how to accept credit cards yet?
The bottom line
In order for Google+ to become a genuinely viable alternative/compliment to any of the other major networks out there, they have to embrace the business/commercial aspect of what goes on in social networking. Many really have no use for any social platform unless they can monetize it.
Anyone who manages people mutters this to themselves whenever they walk past someone's desk and sees that blue bar or cartoon bird up on the screen. Social business is a pretty big topic right now and I think that Google is looking to get in while the timing is good.  They are not one of the largest companies in the world by accident.
-PH