The New Phone is Here! The New Phone is Here!
I know, it sounds like a scene starring Navin R. Johnson but I just can't help it. I got a new phone –finally. I've been tormented by a jail broken iPhone 3GS for longer than I care to admit to. In Apple's defense, they don't make their phones to be jail broken but in mine I don't like the way they make everything so proprietary or harvest every penny they can out of their loyal customers.  No concessions, no extras, nuthin'. So when Google announced that they were finally releasing the Galaxy Prime Galaxy Nexus in the US, I was thrilled. It's no secret that I am a huge fan of Google.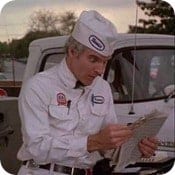 What I thought I was excited about was an unlocked phone, not being tethered to any carrier and working on any GSM system in the world – and I still am. I thought that having a pure version of Android and running the latest version of the OS (Ice Cream Sandwich) while getting updates directly from Google was what would really make me happy – and it still does. But what I think it really comes down to is that if you want me to adopt something all you have to do is sprinkle a little Google on it – and it's true. I am a fan of Google.
        Photo Credit: IBM
Am I as bad as the Apple fanboys I make fun of?
Kind of but not really. I don't buy into everything that Google does blindly and so impassioned. Seriously, people who are Apple fans will buy anything that even smells like Apple. There are things Google has done that have upset me and that I didn't agree with.   I do however approach my love of Google with great fervor and for good reason. They are amazingly successful and can almost be considered the Anti-Apple. Apple charges you as much as possible for products and services that they maintain control over while Google appears to give it all away for free and is open-source about things like Android. But hey, I do love Google. And what's not to love? I've noticed my computing and mobile life just get better and better the more I've injected them with Vitamin G.
It just works

Remember when you used to have different programs to manage your calendar, email, contacts, mapping, and documents (word processing, spreadsheets, presentations)? Remember all of the conflicts with format and software you had to deal with? You may still use separate programs today but if you do your life is harder. Much of the reason why life is better with Google is that it just works. Some of this is because they just make things simple. Another reason is that much of it is up in the cloud and syncs to your local devices. In any case, IT JUST WORKS. It may not always have all the features you are use to but you can access it from ANYWHERE and it works the same from any computer. Google is essentially making hardware easier to use and agnostic. My love affair with Google can probably be best summed up by this video by Lamarr Wilson:
So back to my phone
So yeah, the whole reason I wrote this post. I picked up the new Samsun Galaxy Nexus that has just been released in the US. I have to say, it's fast, sexy and, yes, It just works. I've never handled any phone ever that can compare to it – not even an iPhone. The functionality is great but also practical. There is very little fluff on this device and has most of the great Google-isms that we have all come to know and love integrated into the OS. The only issue I have had is that my carrier isn't quite ready for this phone and is having trouble with their systems fully recognizing the hardware but that will be sorted out in a week or so. But the big reason all of this great stuff is possible and I am in love with it is that it's a Google product. No contract, no carrier handcuffing, nothing. I bought the phone and I can do with it what I wish. In a word, FREEDOM. So my obsession is well founded, in my opinion. This device gives me everything I could want – and then some. I'd recommend it for anyone – especially with a price tag of $399. I was happy to spend the money – and I don't say that a lot.
What does this mean to your business?
Well, there's two takeaways you should glean from this love fest. First, Google can probably make your business operate more efficiently and at a lower cost so you should either research them yourself or talk to someone that knows plenty about them to figure out what fits and how to implement it. I know a guy if you need one.

The second thing to take away from all of this is that you should listen harder to what the consumer wants. They are the tides while you are simply the port. All the great marketing in the world can't help you if you are not delivering what your customers want and your competition is. At the end of the day, they have the money that you want so you have to make them happy to part with it. And the beauty is, what they want is subjective. You just have to figure out what the largest segment is that you can provide satisfaction to and you win.
What are you doing to listen to your customers/partners? What could your vendors and competitors do better?  These things should keep you up at night. Yes, they are that important.
-PH