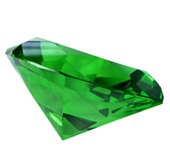 I read a post on Lockergnome the other day where Chris Pirillo answered a question someone posed to him about buying a new laptop now or waiting until Windows 8 is out. Do you remember Windows 7? You know that Microsoft Operating System that just had its second birthday this past Friday? To put things in perspective, there were over five years between Windows XP and Vista. Admittedly, Vista was not very good which probably pushed up the timetable for Windows 7 but that's neither here nor there. Windows 7 works and works well.  The biggest benefit of Windows 8 seems to be, at least at this point in time, tablet support.  To date, tablets compose 13% of the personal computer market. They don't have nearly the capacity or functionality of a desktop or laptop/netbook yet tablets are commanding much higher premiums than desktops and, when you break it down by power and versatility, laptops/netbooks. it brings us to the question: Is all of the talk about tablets valid or just really good marketing?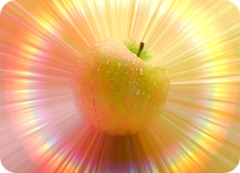 As a marketer, I am treading on shaky ground when it comes to this criticism but I think it has to be said. Apple is as much a marketing company as they are a computer company. They are amazing at dangling that shiny new object in front of the faces of their loyal customers. And by doing this, they are able to get them to pony up $600 for a phone or $1000+ for a tablet that doesn't perform half the functions of a $350 netbook. Oh, yeah, and if you want many of the good apps, you'll be paying for those too. And guess who takes 30% of that money? Now, this isn't by any means an Apple bashing piece; rather it just brings some perspective. Take the iPhone 4S for example:
I respect Apple but they do a great job of harvesting their customers' cash
This is a spoof that is done in good humor however, it makes some great points. Being an early adopter is expensive and often is not worth it. There are better options out there for less. They would probably be even less if Apple had not cultivated the market so well and get the gigantic margins that they do. Now, if you have the extra money laying around and you don't really care, then stop reading now. These things are all toys for you and you should go have your fun. If, however, you are a business on a budget then read on.
As I have always said, nothing comes down to price or quality. It's all about value.  Technology for the sake of technology is really expensive. Realistically, most people who have smartphones rarely use them for much more than email and the odd social networking app. There are MANY phones out there that can do this just as well as the top of the market devices and you can probably get the phones for a fraction of the cost – if you sign a contract you can get many for free. And it will free you up to go to a discount carrier and trim your monthly bill down as well.
Brining things back to the laptop question posed to our friend Chris Pirillo, do you really need the latest and greatest laptop with Windows 8 on it? Chris answered the question similar to how I would have.  He said, if you need a laptop right now and can't wait you should get one with Windows 7 on it. If you need it, then you need it. He also said that if possible, you should wait until Windows 8 is out there so you don't have to worry about the upgrade. Both sound points.
I would advise a client that they should get a reasonably priced laptop once they find a great deal and make sure you get a quality computer that you can ride out for a few years – regardless of when Windows 8 comes out. To put things in perspective, most businesses are still on Windows XP. A well configured Windows 7 machine will be good to go for at least three or four years as long as you take good care of it. By this time, Windows 8 will be a memory.
Bottom line, don't be so eager to jump on something because you are hearing, "you have to have it". I have found that more times than not the hype is just that. There's something to be said for not being the first person on the block to have the new toy. Remember, the first generation or two of any product tends to be riddled with annoying bugs or things that cannot be fixed. By not adopting too early you will save yourself a ton of money, headaches, and (in many cases) the unsettling feeling that you have been duped three months later when the new shiny object comes out and makes yours feel like the pet rock.
-PH