Hey man, can you help me out with something?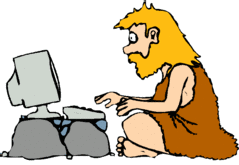 I get many calls on a weekly basis asking for help on 'how to configure this' or 'how to set up that'.  Sometimes they are quick calls and other times they can be pretty involved.  I try to avoid them since they can be a time suck however they are generally from good friends or colleagues that have helped me in the past and will continue to do so. One of the things I firmly believe in is "give to get" so it's something that I do. Depending on the week, I can grow tired of it though.  So much of these conversations are redundant or things that I consider elementary knowledge that I assume everyone has.  Fortunately, I have a wife that keeps me grounded since she overhears so many of these conversations.  She is quick to remind me that everyone has their strengths and not everyone is a technophile or super nerd.  This helps.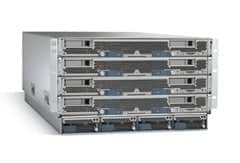 It helps remind me not to fault these folks for needing help with a product or service that is intended for the masses.  The blame has to be placed on the creator of the product or service.  It's not fair to believe that you will have success with a product if you can't make it clear to its consumers how the product works. For the same reason Cisco doesn't care that I can't use their enterprise products other companies should care a great deal if I can't. Cisco doesn't create these products with me in mind. They are for network engineers and CTOs –  not client facing management consultants.
Simple is Better
There are companies out there that do an excellent job of making things as simple as possible for their consumers. One product that I constantly say good things about is Dropbox. For those of you unfamiliar with Dropbox, it's essentially a junk drawer for your files that follows you to all of the computers you work on – home, work, laptop, etc.  It's a freemium product so you can use it at no cost and if you decide to get serious about it you can pay for more space. The best thing about Dropbox is that I have seen just about everyone from all walks of life use it and fall in love with it.  If you would like to try it, you can use my affiliate link here. I don't get paid by them but I do get a little more space. No pressure.

What makes this product great are two things: simplicity and 'it just works'.  It's automatic, reliable and stress-free. This is what people want.  Are there other cloud storage alternatives out there that could do a better job? Absolutely.  I use them myself for more demanding needs. I wouldn't recommend them to the general populous though. Companies like Dropbox have mastered the art of "don't make me think".  There are others that get the art. Apple is one of the most notable.
When you walk into Verizon or AT&T and you want an iPhone, other than the size of the storage space or perhaps the color, you have one choice – the most recent model. You may be able to get an older one but not always. In any case, regardless of the model, you don't really get a whole lot of customization here.  Why? Because people love it. Why? Some would say "it just works" and others would say "it's simple". There are other reasons people give but what they are really saying is, "I don't have to think too much to use it". Disagree if you will, but consider this for a moment and I may change your mind.
iPhone offers less choice but still is able to be extremely successful
There are many other choices for a mobile phone out there, particularly with the Android operating system being open source. You've got HTC, Samsung, Motorola, and Sony-Ericsson making phones that run on this operation system – to name a few. The choices are vast and the customization is even more so.  Personally, I prefer the Android phones for this reason. I can get exactly what I want and really personalize the phone . Many feel this way, I suspect, since at the time of this post Android is the market leader in the U.S. for mobile device operating systems. The European numbers are growing at a staggering rate as well. So why am I talking about the number one when it's not all that simple? Here's the thing: the iPhone is still number 2 in the U.S. Why?
I joke around a lot about the whole Apple vs. Android thing but it's just that, kidding. Realistically, there really isn't any competition between the two platforms since their markets, IMO, are very different. If I were getting a new phone for me, it would be one of three new Droids that I have been wantonly salivating over. I won't get into them, they will just distract you from what I am trying to say here. However, if I were going to get my mother-in-law a new phone it would be an iPhone. Why? First, I don't think she could handle anything more. Second, I know she'd actually use it since it's so simple. Lastly, it will minimize the number of phone calls of the ilk that I began this post talking about. Apple has this concept down to a science – Simple.
So what does that mean to your business?
It's no secret that I am a fan of simple, easier and faster way of doing things. Consumer messaging and product development are no exception.
Well, first and foremost, you should make sure that everything you offer consumers – whether it be a product, service, communication, flyer, or business card – is kept simple. Make sure it's intelligible to the your target audience. Sounds simple enough, I know. Where to begin? Here is a list of things you can do to help ensure this:
Research – make sure that there is a need for whatever you are offering. Fortunately, the internet and your regular interactions with others in business will make most of this apparent.
Initial Testing–  there are plenty of ways you can make sure that your product/service is indeed simple and not just simple to you.

Focus groups – this can save you A LOT of money in product development
A/B testing – this can help you narrow down critical choices between one feature or another

Beta users – a group of good beta testers could very well give you everything you want to know about the the adjustments you need to make – PRE-LAUNCH
User feedback – just because you have done ton of testing and put in countless hours of thought doesn't mean you took everything into account. The best way to get to where you want to be is to get feedback from the public post-launch. Always solicit feedback from your target market. Using social media, surveys and just talking to people will show them that you are listening and that you care. You'd be surprised at the relationship you can develop with your customers and would-be customers.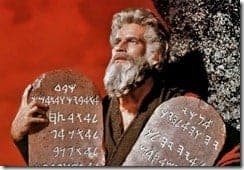 I'm a big fan of products and services being organic in the sense that they are always a work in progress.  Google seems to perpetually have everything they do in beta and some folks criticize that. I don't know; is that really a bad idea? There aren't a ton of things in this world that don't change. Why should your offering to your customers be any different? And isn't THAT the best way to keep the adoption you have worked so hard to attain?
-PH