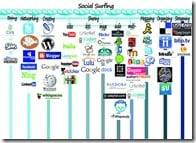 One of the big takeaways I encountered at RE BarCamp earlier in the month was that real estate professionals felt that social media was overwhelming and 'too much work'. This isn't the first time I have herd this. The fact is that social media isn't right for everyone. If it's right for you it's very right for you. If it's not, then it's not. Here are a few questions to ask yourself to determine if social media fits into your business:
Image source: Lee Ann Spillane
Are my current and/or potential client on social media?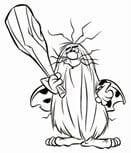 Social media is like any other media in that it has to be relevant in order to be effective. If your current/potential clientele don't read  newspapers then why would you purchase newspaper ads? If your clients were all hearing impaired would you purchase radio time? Of course not. So why is it any different when it comes to the subject of social media? Takeaway: know your market.

Image source: 1.bp.blogspot.com
Am I prepared to change the way I work?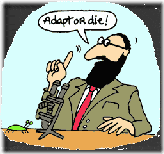 It's no secret that this stuff is new to most of you all. The first time you received an email it required you to change the way you dealt with written communications. It was hard, yes, but I am sure you have seen the benefits over the past 15 or so year. Embracing social media will require you to yet again make your adjustments. Not sure if it's worth it? What would your life be without your smart phone right now? Takeaway: adapt or die (professionally).
Image Source: tiki.oneworld.net
Can you commit to social media?

Like anything else, properly executing your social media plan takes resources. Most of this is time and desire.  Dedicating a few hours to set up your strategy and the appropriate accounts will not do it. You will have to then put in the actual time and brainpower to create content, engage others, and be a member of an online community. This takes consistency and tenacity. If you are not willing to commit for the payoff then you may be better off focusing on something you are willing to commit to. Takeaway: persistence pays but inconsistency costs.
Image source: weddingengraver.com
Does this feel like work?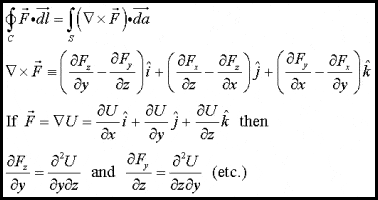 Image source: Geophysics.ou.edu
Lastly, and most importantly, one of the great things about social media is that it is, well, social – and should be one of the more fun things you do in your professional life. It's not about spending 6 straight hours on it on Monday and then dreading next Monday. In my opinion, social media should be approached by more of a grazing approach where you are taking small bites of a large pie. It can be as simple as a status update while sitting in your car waiting for a client or snapping a few interesting photos of your community while you are out to lunch. It's a cumulative effect and should manifest itself that way. If it feels like work you will probably not keep up with it and it will suffer the same fate as the gym membership that you were excited about for about a month.  Takeaway: passion is paramount and will come through in your work.
There are some great little ways you can use to make your life easier such as visiting the list of the top tools put together by your fellow real estate professionals at REBCNY from January 11th.   If you like that you will certainly find a number of great posts on this blog focused on helping small businesses spend less time on technology and more on doing business. That's one of the goals of this blog.
If you have decided to move forward with integrating social media into your business I applaud you. If you did so prior to reading this post what criteria do you use to determine which social networks to use in your business? I will be doing a follow-up post on that subject soon.