The emotional play – it does work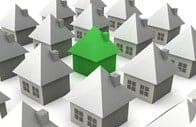 The other day during the annual GenBlue conference, Coldwell Banker debuted their new commercial. It's an emotional approach to "How to Value a Home" featuring the iconic voice of Tom Selleck. It's well done, no doubt about it. When you watch it, you'd have something wrong with you it it doesn't evoke some sort of warm fuzzy feeling. Clearly this has been well received by their agents and brokers. I suspect it will do well with a segment of consumers as well – but is it what consumers really need to see?
I admit, when I watch this it makes me smile
There's no talking our way out of this one
It seems like every day I see another article declaring the "bottom of the real estate market" or "Warren Buffet is betting on real estate now". Although I appreciate what NAR has to do to look after the industry, the "Never been a better time to buy than now" campaign is just silly and has been silly since 2006. And it's always real estate professionals that are sharing these articles to excess. Here's the thing, NOBODY KNOWS WHEN THE MARKET WILL ACTUALLY BOTTOM OUT OR WHEN IT WILL RECOVER. We can't talk/write/advertise ourselves out of a recession. This doesn't mean however that we can't be a bit smarter about how we talk about the industry.
I may be a bit of a cynic but, although there has been a ton of gloom and doom talk about real estate for the last five or so years, – and rightfully so – do consumers really need warm and fuzzy? I mean, we are staring down the barrel of our worst economic situation as a country in nearly 100 years. People are understandably anxious. Buying a home is, for most, the largest financial decision of their lives. I am inclined to think that they are at a point where they want the facts and honesty – period. Now I know that I am not the average consumer but I really do feel that we can still value a home by dollars and cents.  No, I'm not talking about a CMA, AVM, or Zestimate – all extremely imperfect sciences, BTW.
Speak to their heads – and their pocketbooks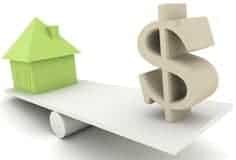 What I am talking about is common sense reasoning that sells the value of a home in terms most Americans can understand.  Here are a few examples of what I mean.
If you own a home, you will not have to pay Chuck E. Cheese $600 for your kid's next birthday party that will last two hours but rather you can spend $200 on an immense amount of better quality food and drink and maybe even throw in a clown to make some memories in your home rather than at a storefront at a strip mall in the suburbs – oh, and it can last all day.
If you own a home you will have a mortgage and property taxes and other related bills that you normally wouldn't have with your apartment on the West Side HOWEVER when was the last time you wrote off even a part of your rent? Couple that with a home office and not only do you write off your property taxes and mortgage interest, you can even write off some of your mortgage. [Insert county specific calculator/tool here]
If you own a home you can purchase a set of exercise DVDs for about $90 and not use them to get thin – but it's a heck of a lot cheaper than your $80/month membership to the gym you never go to. And you save on the gas/wear and tear on your car involved in that too in case you actually do want to look after your health.
If you own a home you can park your car in your own garage instead of parking it on the street or, worse yet, paying someone to park in their garage as many renters do.

To piggyback on the above point, for the city folk, you can actually justify OWNING a car without it costing you a small rent.

If you own a home you will no longer need your storage space that you pay $150 rent on every month. You'll be able to break out your fur coat in July if you like.
Oh, yeah, if you are smart and don't pull money out of your house or re-fi because you took too big a mortgage in the first place, you will have no mortgage in 10-30 years. Rent lasts forever and never goes down.
Why is there not an anti-rent campaign going on right now? There are a ton of good, non-emotional, non-quality of life, dollars and cents reasons to own a home. Do we not give consumers enough credit to wrap their heads around this? I don't think that I am some sort of financial visionary nor do I think those that think like this are gifted. These are to-the-point, bottom-line justifications for moving from renter to owner. This applies to all large purchases. When you shop for a car, some people look at the sexy and some people look at the practical. I value gas mileage and airbags over a killer sound system and ground effects. I've always been this way. It's about being practical and looking for real value.
Bringing logic back
I really feel that one of the most dangerous things one can do is introduce emotion into any purchase and that danger level goes up proportionally to the size of the purchase. It opens the door to buyers' remorse, bidding wars (stupidest thing ever IMO), and low value purchases. Many say that the World War II generation was the last great generation. I'm inclined to agree with that statement for the most part. I was raised by one of them and she taught me some pretty good lessons that I have yet to hear any disagreement with. This was a generation of savers, hard workers, and conservative spenders. Many were immigrants who started out with nothing and weren't in any hurry to go back there. This was a generation that believed that if you didn't have at least 20% for a down payment, you couldn't afford that house. They spent a little more on quality but the quality had to be there. And they had long memories – so if you screwed them you would never, ever get their business again – and they told their friends, who believed them since they all thought the same way.
I think many of these ideals are coming back. I've alluded to them in some of my posts. And this is going to sound very Monday Morning Quarterback of me but I can't help but think that we wouldn't have had this housing run-up and meltdown if the entire industry and consumers thought a little more like that in the first place. A 0% down loan for a $500K house to a guy who makes $40K makes about as much sense to me as bringing salad to a barbeque (inside joke).
I'm not bashing Coldwell Banker for this ad. It is going to do it's job and I am sure they did a ton or research on the thinking behind it. They are a pretty thorough organization. My point is that there are other ways to skin this cat. What I mentioned above is, in my opinion, just as effective – if not more so – at educating consumers to the benefits of owning. I KNOW agents and brokers do it. Why is it not being put out there from the top down? NAR? Associations? Franchisors?
-PH