They say there's such a thing as being too good at your job. Well, this is a post about just that. From time to time, there are companies that come around and are so good that they can destroy a market and/or even mess with other semi-related businesses. This isn't necessarily a good or bad thing. What it is, however, is a good lesson to learn because you never know when your area of expertise is next. Here are some examples that are well-known and, hopefully, relatable to most people:
Bic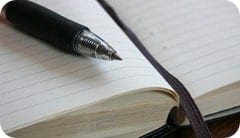 Prior to 1945, pens were very expensive and actually worn as jewelry by the affluent. People took pride in owning such a magnificent device that could actually allow them to write things down. Then Marcel Bich came along and decided to create disposable pens that were cheap so everyone could afford them. Besides probably having an effect on the global literacy rate, the company he created named Bic (for obvious reasons, the 'h' was dropped) essentially destroyed a luxury market that never saw it coming.
There are several instances where shifts such as this have occurred and companies such as QuarkXPress, Iomega, Packard Bell, and Blackberry were blindsided (or just didn't care to see it coming) and were blasted to the brink of oblivion.
Samuel Adams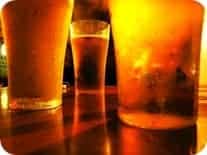 I don't want to go into a long history of American beer but if you want to read up on it you can check it out at one of my old faithful (and favorite sources) Wikipedia.  Somewhere during the 20's, Americans decided that they really didn't want anything more than a cheap,  unimpressive but safe beer. So began the age of mass marketing and consolidation of the American beer industry. They didn't need to do much but out-advertise their competitors and defend their respective territories. During the early 80's people had had enough of these inferior beers and it gave rise to microbreweries and regional brewers. The movement was small until 1985, when Samuel Adams was introduced into the market and was voted "Best Beer in America" three months later. The rest was history. The mass market beers initially tried to employ a pricing strategy in hopes to undercut this new threat – and this did stop the bleeding for a a bit but it was not a permanent fix. Since then larger brewers began buying higher quality, regional breweries and have started to even introduce premium versions of their own products. Samuel Adams is regarded by many as the ones responsible for forcing the industry to be better.
Google
Anyone who knows me knows I am a fan of Google, however this time I have to criticize them. Google has effectively destroyed any shred of reasonability the common consumer had when they came on the scene. It's no coincidence that everyone fell in love with them – they give just about everything away for "free". They have convinced the entire world that they are ENTITLED to an email account with a nearly unlimited inbox for free. Want to share photos? Free. Want to host, share and watch videos? Free. You get the point.
I've already explained that none of this is really free and, essentially, it has to be this way for Google to continue to expand their offering of "free". The challenge this presents for just about anyone in the service or technology space is that it has created a culture of customers who don't want to pay for anything. Why should they? They get so much for free from companies like Google, Facebook, Twitter et al. If they can give customers all that they do and keep it maintained, then why do you as a vendor expect to charge a premium for so much less?
You have a few choices
Every firm that is put in a position has choices. These are basically what you have to choose from:
Do nothing and just grind it out until you go the way of the dodo. This isn't always a bad strategy. You may have a declining business, your client base could be dying off (literally) and you have nobody that will really suffer if you just let the business go away. A harvest strategy works at that point. My recommendation is to raise your prices/fees since those customers are most likely inelastic in their ways. AOL does this with dial-up service.
You can up the ante and bring better value and/or a cheaper price. This is what many do and when a shrewd customer is involved this works. It just puts you in a position that you are limited in your market – to educated clientele. Most would agree, they are far and few between. I find that many small businesses fail because of this strategy due to winding up pruning down their margins too much because of it.
Be upfront and educate your current and potential customers. Face it, you can't compete on price with giant companies like Wal-Mart and Starbucks and you are never going to be a better distributor than Amazon. What you do have in your arsenal is that you are a real person that does care about your customers. You will give them personal attention and you will pick up the phone – unlike Amazon. You will be the one in this storefront in six months pouring that coffee when the 19 year old barista over at Starbucks leaves to go work at Best Buy. And you will be able to give them better advice about their taxes than H&R Block because you are specialized and work with people like your customers all day every day. You are not just a service provider. You are a teacher – an ADVISOR. And you continue to bring that value after the credit card has been swiped.
What this means to your business
Clearly, I prefer the third choice above. As a business owner you have to keep your eye on the market. It doesn't matter what product or service you offer. You want to observe what is going on around you and understand how it may affect you. You have to take it upon yourself to educate your market and be an expert. Yes, you have to bring value but you also have to bring expertise. If, as an accountant the only value you are bringing is that you have an up-to-date, expensive piece of software like Pencil Pushers then you are not all that valuable.  There is no barriers to entry for your competitors.

If the value you bring as a Realtor is that you know the address and I can't find it without you then the alternative models of real estate are coming to eat your lunch. You really have the audacity to be angry at Zillow and Trulia for building portals that generate traffic and leads and then have the gall to charge you for those leads? Because they are YOUR listings? How many eyes would get on those listings without those portals? We're back to the discussion of people feeling everything should be free.
And, oh, these companies made significant investment to create these portals. It's not like they are a pair of stoned college kids that threw together a site over the weekend and now are demanding top dollar. These things take A LOT of manpower and brainpower to build and maintain. If you could do it yourself, you would. But you can't so either get your leads from some other method you come up with or pony up and pay for them. Buy or build. If I were an agent, I'd buy. I have better things to do than reinventing the wheel. With that said, they both could be more forthcoming with customer education.
So to wrap up my point, companies like Trulia and Zillow need to do a better job of educating the industry as to what value they are really bringing and what level of expertise it takes to do that. They are no different than any business, big or small. If you want to compete you have to work at it. That rule has been in place since day one and it's not going to change – ever.
-PH