So Google+ turns a year old. 17 interesting things you should know.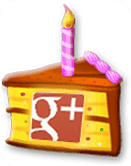 So after a short writing hiatus due to moving, work, and life I figure it's appropriate to break my fast by writing about a subject very near and dear to my heart – Google+.
As I sit here and write this on the eve of Google+'s FIRST BIRTHDAY, I am overwhelmed by lots of different feelings. It took me off-guard since I can remember getting my beta invitation like it was yesterday.
And also as I write this, I am receiving invite after invite from the brand new Events functionality that was just released poetically on the first day of Google I/O. It really makes me wonder why they only have 170 million users. I would think it would be much more by now. I suspect that people are a little burned out on social networks but I think with the new things Google has going on that's about to change. You see, Google+ is no ordinary social network. Actually, I am not sure I would put it in the same category as anything else that's out there.
Here's a recap of some notable milestones and announcements that anyone who is on or considering being on the platform should find interesting:
Stuff that other networks have ''borrowed"
Everything goes in circles
The biggest difference between Google+ and Facebook is that with G+ everything is private unless you decide otherwise. Facebook has been the polar opposite historically. Circles makes it easy to expose content to others. Facebook has always had lists but they have recently stepped up their game and pushed the notion of content permissioning. My theory for not doing this sooner: things are hard enough to find on Facebook since there is really no functional search to speak of so they don't want to compound that problem. Google has forced them to play their game.
Size Matters
A great thing about G+ is that you can follow someone without them following you back – much like Twitter. The challenge of Twitter is of course the 140 characters. Even Facebook originally limited you to 160 characters and have been bumping it up for some time. They are now at over 60,000. This was because of G+. Before the Google platform came out, Facebook limited you to 420. Clearly Google was on to something and Facebook had to keep up. Theoretically, Google+ can become your blog since it currently caps you at 100,000.
Everyone Fatfingers a Key from Time to Time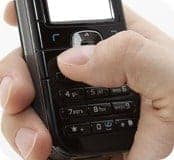 How many times have you posted something on the web only to realize that it had a spelling error? I fatfinger things all the time when I'm mobile. On G+ you simply edit the post and it tells the world you cared enough to correct yourself. Guess what Facebook did last week? Yeah, you can do that now. I've heard rumors that you can only do it for a limited amount of time after you post but I can neither confirm nor disprove that.
Stuff that other networks can't/won't do
Transparent Privacy Policy
You can read it here. If this isn't simple enough for you then I don't have the energy to explain or debate it. If you like, you can take some time out of your day and read Facebook's privacy policy. I hope you have an advanced degree.
Hangouts
I was going to list this in the previous section since Facebook does now support video chat but I wouldn't want to sully the Hangout by comparing the two. I've never been able to get it to work and don't know anyone who uses it. I think it's more of a one-on-one thing. Hangouts are just so much better. Video conference with multiple people and it really is appropriately named; you really are hanging out. You can watch videos, chat, share screens, digitally add a hat and moustache to yourself just for kicks. If you haven't tried it, seriously, try it.
Hangouts Over Air (HOA)
Did I mention that you can broadcast these hangouts live to the world so that anyone, anywhere can watch them? And it saves them to your YouTube account? It must have slipped my mind. Sorry, I must have been distracted by planning The Patrick Healy Show.
Picasa integration
For the longest time there has been this 'look down your nose attitude' toward Picasa – Google's photo platform. People are all, "It's not as good as Flickr." I got news for you all, Flickr isn't as good as Flickr. Since Yahoo bought them, they have been systematically destroying it with bureaucracy. It's best attribute was it's community and it's social aspect. Both are now all but gone. Picasa is your best option. Oh, and with instant upload you can have your pictures backed up to your G+ account instantly so you will never lose them – ever. And it's unlimited storage space. And there is a local Picasa client that you can install on your computer that will enable you to sync all of these photos to that computer just in case you don't trust Google's servers. And, oh yeah, Facebook's photo management is abysmal at best. Seriously, if the photographers are all flocking to G+ solely for Picasa why aren't you?
Google+ will let you juggle more accounts
You can keep your personal profile open in one tab and each of your pages in other tabs = easier to manage your stuff. Try that with any other network. You can't.
Better SEO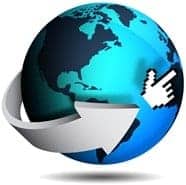 With Google.com turning more toward social search and authorship and weighing G+ content heavier, they have effectively done something brilliant, IMO. Google has armed the average person with great tools to get their great content on page one of Google.com – essentially creating an unlimited army to combat SEO agencies and make it harder for them to game the algorithm. Good luck beating everyone guys.

Ability to do simple formatting of posts
This is so fundamental that I think Facebook, Twitter, and LinkedIn should be metaphorically slapped by anyone who uses social networks. Maybe it will take the form of attrition. Throw us a bone guys. We aren't asking for much here.
You can ditch your blog – if you want to
Given that Google owns Blogger, this may be a bold statement but considering you can put photos and video and good content (although you can only dress it up with the tips above) this could really be the platform you choose to start blogging on if you already haven't. OR it could be the one you move to if you are tired of what a hosted solution costs you in time and money. Facebook Notes just don't cut it.
Non-member participation
You don't have to be on Google+ to enjoy Google+. When you share content, as long as it's public or you need the given link to view it, you have the option to alert and send it to those that don't have accounts – they just happen to be in your circles without a Google+ account. I've seen surprising conversion to this platform based on this alone. Once you get people on there through that link it's easy to sign up with the intention of just using it for that purpose (i.e., just to see my cousin's pictures). This is how they get you.

Local
Google Places and all those local businesses have been rolled up into the Local tab in G+ and guess what, all businesses now have a page they can go claim. This page could be what you use for a website if you don't already have one. It gives you the ability to talk to your customers, see what they are saying about you, and share what your business does and has to offer. And once again, it's free. Ever see what a Facebook place page looks like? No wonder they ask you to create a business page for yourself. Too bad only 10-12% of your fans will see your posts.
Google Events
So today they launched an Events tab in Google+. Once again, you can invite anyone in your circles (G+ account holder or not) to your events. You can allow your guests to upload photos and video instantly at the event through "Party Mode" and even make your in-person event into a HOA. It also integrates seamlessly with your Google calendar so you will never miss an event again. If they start processing transactions and allow ticket sales through Google Checkout, companies like Eventbrite are in trouble. Again, have you seen what Facebook offers here? Snooze…….
What's Next?
So what's coming down the pipe? As if this all isn't enough. Well, it's hard to say but since this week is the I/O Conference, there are already a few topics that seem to be hot. Here's what I speculate what will be up next for Google+:
More Stuff
Blogger (as I alluded to above), WDYL (What Do You Love), and other products more deeply integrated into the platform is a reasonable prediction. Like I said, Google+ really isn't your run-of-the-mill platform. It's a true content platform. It essentially allows you to take many of the services you use by Google and serve them up the way you want, dynamically, in one place. Photos, Videos, Business Directories, and written content are just the beginning. Looking at each of these as a stream you can mix and match to create your own personal content cocktail.
Device Integration/Mobile Domination
Instant upload and Hangouts are phase one. Look for your music via the Play Store to become more seamless. I can see all of my photos on my phone the second they are uploaded from my computer and vice versa. The seamless experience between your computer, tablet, and phone are eminent. It's what people want and Google is doing it. Look for more of it.
Project Glass (aka Google Glasses)
Eventually, you will not be nearly as dependent on your phone. This subject has been a big one in the industry and is much bigger than Google+. This is what Google is betting on –  BIG – with Glass. The way we interface with devices and each other is changing. At the I/O today, Sergey Brin orchestrated a very cool demonstration of one way in which Google thinks we will be interfacing with one another. You should watch this. It will put things in perspective as to a) why Google+ is different and b) how different our lives will soon be.
What does this mean to your business?
Well, for one, check out Google+. It's going to be a way for you to connect with your customers better and it's only going to improve as time goes on. Get in now and learn it. There is a ton more on the way and it will be harder the later you get in. Also, you may find that there are better ways for your organization to collaborate internally and with third parties. If you enjoyed that video then you can probably speculate that there is going to be better, more direct ways to connect with customers right around the corner as well. It's an exciting time for business. Are you ready to evolve?