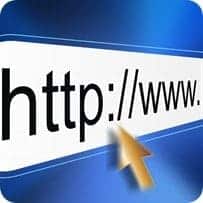 Last week I was lucky enough to attend Blog World and New Media Expo. As the name (or former name) alludes, there is a strong and almost exclusive focus on content. Just about every session I sat in had some mention of SEO. The timing of the conference couldn't have been better since I've gotten a number of questions recently about folks I know wanting to be on page one of Google.com. Everyone seems to want to be on page one for some great phrase like "real estate", "New York City Restaurant" or "small business solutions". For many, it's a dream. For almost all, an impossibility – particularly with the introduction of the Panda update. Still there are folks that pay hundreds, sometimes THOUSANDS, of dollars a month to have a firm do their best to get their site up on that page as high as possible. To all of you, I ask this question:
Why do you want to be on page one of Google?
Buy Organic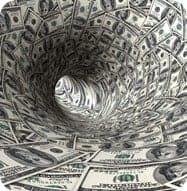 It may sound like a silly question but stop and think about it for a second? Why? Really? Is it for the perceived traffic benefits that you think you will get or is it prestige? If it's ego then I advise you to keep on striving to be number one. Pay the money and feel good about it. This is clearly something you have put a lot of thought into. Just curious, how many leads did you get with those efforts? How many converted? How many closed? I'm betting not enough to justify what you are spending. In your case, this accomplishment is akin to a Fabergé egg – you just want it.
Buy Keywords

If you want people to find your business and be part of their short list of choices then you have to do some more thinking. Consider the amount of money you are spending to do that and consider what it would cost you to just buy the Google AdWords? The result is the same and you don't have to kill yourself with keyword analysis and development tricks to make your site as appealing to Google as possible. You can create a very specific AdWords campaign and target very specific searches. Theoretically, you could target "chocolate cake" and "Upper West Side Real Estate" with the same site. To be honest, this would probably have lousy bounce rates but you could do it. Something to keep in mind with this strategy is that buying Google keywords will only work for Google and not for other search engines.
Create Organic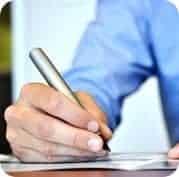 Lastly, you could employ a custom content strategy infused with backlinks, social search optimization, and cross site content promotion. This is clearly more labor intensive but you are not pulling money out of your pocket per se and you own that content. It lives on your site and can continue to pay dividends as well as give you great link fodder for wherever you write.  You may find you really like to create this content and that in itself is part of the value it  brings to you. This is the strategy for people that tend to frequent the New Media Expo. It's no wonder since they tend to be startups and personal bloggers that don't have the budget to do either of the first two strategies but that's not the only reason. A few other reasons are:
Writing gives you a chance to showcase your brains and those of your firm – credibly
Writing gives you an excuse to share research you've done so that others can benefit from your experience. This makes you valuable.
Writing chronically makes you a better writer. This seems elementary but being a good writer comes in handy in lots of other places in business.
Rarely is someone invited to speak at a conference to share their personal keyword purchasing method
What does this mean to your business?
If you are like many businesses, most of your leads aren't coming off the web. If they are, bravo – but you are in a small minority. When was the last time someone called your office and told you they found you via search? I'm not trying to dissuade you from using an SEO or AdWord strategy. Actually, it's quite the opposite. If it's working for your business use it. Heck, double down if you can measure the ROI. If you are going to pursue an SEO strategy I recommend you do it by creating killer content that makes people think and encourages them want to share it. Just keep in mind that there are lots of other ways to make sure people know about your business and the value you can bring them. The most powerful is free – word of mouth. You get that by doing right by enough people that have voices and are willing to use them. A great way to generate word of mouth is through people talking about your writing. It gets you a third party endorsement and gives those fans something to talk about. After all, we ALL need content right? Without it we are just a bunch of people sitting around looking at one another.
-PH
NOTE: I want to personally thank Erik Deckers for giving me a reality check last week in his session on writing secrets at Blog World. He reaffirmed my faith in that I am doing right by my readers and myself. I am going to be writing more frequently in an effort to create better content. This post is dedicated to him.