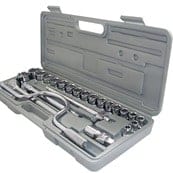 By nature, I tend to be a bit of a do-it-yourselfer. I build my own websites, manage my own hosting, and do my own research. There are times when I just have to use a third party to do work for me like my accountant or my dentist. This was a hard post for me to write. On the one hand I am a vendor but on the other I am a small business owner so I have to do plenty of stuff myself – even when I don't want to. As many of my readers know, I always shop on value so the price has to make sense for the quality. I'd never drive a Ferrari and I'll probably never drive a Dodge. One thing you have to do when approaching your online and offline marketing is to be consistent and practical. Here are some tips for all you do-it-yourselfers to help you with your decisions for some common business needs with regard to build vs. buy. Disclosure: There are affiliate links contained in this post but they are services that we use here at Phacient and wouldn't recommend them otherwise.
Creative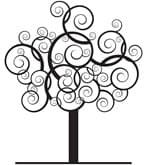 This speaks to many aspects of your business from websites to social to print. This is why I am putting it first. If you plan on doing the design yourself you will need a basic understanding of color, imaging, and layout. If you don't then you have two choices: pay a vendor to do it or learn it yourself. You can totally do the latter but how often are you going to use these skills? If you are a good sized company with a few dozen employees you may want to make that part of the hiring criteria for your next marketing person. In any case, looks are important so be careful about who you choose to give your company their look and feel. If it's a third party, make sure you get full disc releases of all the work since you are paying for the work, not just the finished product. Keeping it in-house helps with this but it will only work if you have enough work to justify a full time creative resource.
Websites
Always something I get asked about. Every site is different so here are some things to consider
You can't avoid a third party for these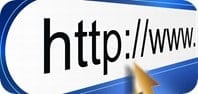 Register yourself a domain (www.yourwebsite.com). Make it a good one because you will want to keep that for a long time. I like NameCheap for this but there are plenty out there to choose from.
Get yourself a host. I like Liquid Web but, again, there are many other good ones out there. You can't avoid this though. Hosting your own site on your own machine just isn't worth it.
Where you can do things yourself
Depending on what your needs are, your website can be relatively simple or very complex. Things like IDX and e-commerce tend to be best handled by a third party or with the purchase of an out-of-the-box solution. If you can do these yourself you should consider starting a business doing them for others.

Even if you have a good developer, to have them reinvent the wheel makes no sense. If you don't need either of these things and your site is simply for the purposes of communications, conversations, and detailing capabilities then you can probably use a content management system like WordPress, Joomla, or Drupal. The nice thing is that these solutions are technically free. This site is built on WordPress and I recommend using that. You can literally have a WordPress site up in 15 minutes. I'm not kidding.  It will look very basic but you will be ready to start dropping in content right away. The rest comes down to design and functionality. You will want to secure it though so read this post too if you go this route.
You can totally a have site that runs just fine without a developer but your functionality will be limited until you or someone in your organization has a solid understanding of WordPress and what's out there in terms of plugins. You will also want some sort of understanding of development at some point to modify style sheets and functional code. That can come later though.
Social Media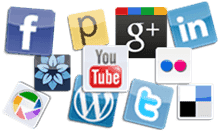 After determining your social strategy and how it fits into the rest of your business, you will have to determine what social channels are most appropriate for you and make sure you have the skills in place to make it happen. If YouTube is in your future then you'd better have video equipment, someone to use it, someone to edit the footage, and someone to concept it. The same goes for any other types of digital assets – audio, photo, etc. You can do these things cheaply or more high end and that will determine what level of skill is necessary to do this. Each of those channels will have to be branded to match the rest of your company (website, collateral, etc.). Use your creative person here.
From there, you will need to have the skills to actually reach out to your community across those channels. You can probably have someone in your organization take care of this and it will be a bit of on-the-job education. Just make sure they speak well to the public and are not inclined to get into it with anyone that decides to troll your company and say nasty stuff about you. This is something, to my knowledge, you can only learn by experience and from others that do this for a living – at events like conferences and meet-ups. I have never heard of a class you can take on this at a university but there are consultants that can coach your people out there if you are tired of the trial and error. Community management is more art as science. It's real-time digital PR.
Print Production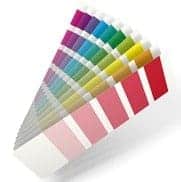 Like I mentioned earlier, you will need consistent branding so make sure your creative resource gets your approach to all of these different aspects of your efforts. The big thing you will want to look for is the ability to write and edit (if you don't have someone that is prepared to do the actual writing) as well as prepare the final files, source the project to a reputable print vendor. Printing most things yourself is simply not cost effective. You can start off at Kinkos but eventually you will need a real printer. Whoever is managing this printer has to make sure they stay competitive and deliver on time and to spec. You'll also want to know what your options are for outdoor and signage in the event you have a storefront or exhibit at conferences.
What this means to your business
If you are going to be serious about your on and off-line marketing efforts you will need an integrated approach. It's easy to nail down one aspect of things and have it not jive with the others. Whenever anyone comes into contact with your brand you want them to have the same feeling every time, regardless of how they happen upon it. Good, consistent branding is the easiest way to level the playing field from a local point of view. Don't skimp on it and if you can't do it all yourself then choose a good vendor that will make sure you are set up to succeed in the long run. Some businesses choose several vendors to do this and manage them all on their own. This is tough to do but, if you can pull it off, you get the best of all worlds. Others employ an agency of record to select and manage those vendors. This is sometimes the best way to go since you get specialized skills and a strategic sourcing vendor to quarterback the whole thing. This, of course, costs a bit more but it may be worth it for what you are looking to do. The bottom line is that although you can do some things yourself, you cannot completely avoid using outside resources; just know what to look for when you do choose one.
-PH